Osmose Technology: How Does It work? Everything About This Company
OSMOSE TECHNOLOGY PRIVATE LIMITED IN INDIA
Osmose Technology is a non-profit organization that was founded on December 24, 2019. Osmose Technologies is a company registered in Pune, Maharashtra, with the registration number 188640 and the corporate identification number U72900PN2019PTC188640. Osmose technology is unlisted and operates on its own.
Osmose technology's directors are "Shubhangi Vaibhav Pataskar" and "Prashant Ramachandra Roundale," and its capital share value is permitted to be Rs. 500000, with a paid-up capital of Rs. 10000.
Osmose technology offers a variety of information technology services such as mobile applications, websites, web application development, gaming, and so on. They possess some of the most well-known gaming applications in the Google Play market. On the internet, there is a rumor that Osmose Technologies is a forgery. But, after conducting some investigation on the internet and social media, we were unable to locate any substantial proof to indicate that it is a hoax. There are also varied evaluations, ranging from those who favor Osmose Technologies as the best in affiliate marketing to those who oppose it.
What is Osmose Technology?
Osmose Technologies Private Limited is led by Vikram Madhukar Patil and Vishal Sarjerao Mahind in Pune (Maharashtra), India. This firm was founded on December 24, 2019.
It is an IT (information technology) and non-profit organization. Not only do we provide technologies, software, web-based apps, mobile applications, and networking applications, but we also provide development and maintenance services.
Osmose Technologies also provides system maintenance, database services, social media, social networking services, and digital marketing.
It also provides different income online services and e-commerce services. To put it another way, Osmose Technologies is built on affiliate networks and online shopping platforms with daily bonuses and income.
You may visit the Osmose e-commerce page and purchase a variety of items such as the best-rated health care products, presents for men and women, electrical gadgets and appliances, backpacks, and travel bags, children's products, and so on. Osmose Technology's official e-commerce website is.
This website is an online retailer, similar to Flipkart or Amazon that will enter the market in January 2020. Because of its recurring income and daily incentives, many individuals are willing to utilize it.
The public is charged Rs 1180 for activation costs. There is no evidence on the internet that this organization is a fraud or scam; employees are still paid and have had no complaints yet. Unfortunately, the firm is suspected of committing enormous fraud or scams.
Many people associate Osmose Technologies with Multi-Level Marketing (MLM) businesses. Mindskill Gaming Solution, which is well-known for producing android games and social media applications, is Osmose Technology's parent business. Income Tax has been filed for this firm.
Who is the founder of Osmose Technology?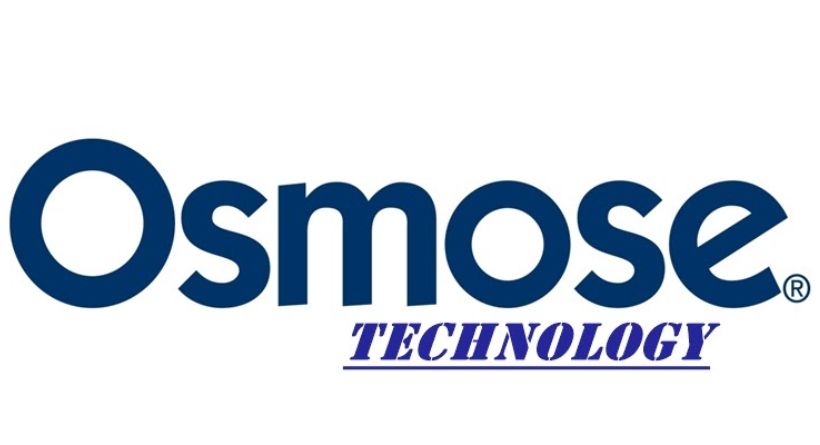 Shubhangi Vaibhav Pataskar and Vijay Babura Mahajan created Osmose Technologies Private Limited. Vikram Madhukar Patil and Vishal Sarjerao Mahind are now in charge.
When did osmose technology started?
Osmose technology has been around for quite some time and is still in use today. It all began in 1934 when two entrepreneurs joined forces to form the corporation. Since then, the firm has met the demands of its customers via innovation and hard labor. Osmose is a robust and sustainable firm, even in these difficult economic times, because of its focus on client satisfaction. Osmose is a family-owned business that is proud of its goods and services.
What is the company Osmose?
Few things are more crucial in business than staying ahead of the competition. This is especially true in the technology industry, where businesses must continually innovate to stay competitive. Osmose is one such firm that has been a technological pioneer for over 25 years. What exactly is Osmose? Osmose, founded in 1989, is a technology business that provides clients with creative solutions.
How does Osmose Technology work?
Via its affiliate program and online payment, Osmose drives visitors and members to the Osmose Shopping website and Osmose Apps. 1. Displaying advertisements on websites and 2. selling items online are two ways for people to earn from the internet.
Osmose Technologies, on the other hand, is an e-commerce online shopping startup that operates similarly to Amazon and Flipkart. This business began with less paid-up capital (Rs 10,000) and authorized share capital (Rs 10,000). (Rs 500000).
Osmose Technology Affiliate Program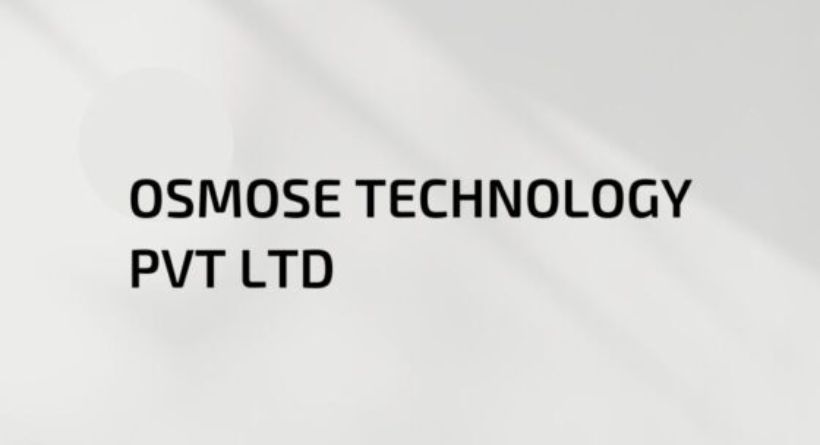 The Osmose Technologies affiliate Program has piqued the curiosity of many aspiring affiliates. Its appeal stems from its daily reward schemes. They also provide affiliate income or bonuses based on the number of direct and indirect affiliates. Virtually everyone who has enrolled with Osmose Technologies as an affiliate has been paid and has not had any problems. Many argue that they are prone to fraud in India, but we lack the actual proof to support this assertion. They also guarantee to give 20 Rs each day to every affiliate in the Osmose group. Apart from this, affiliates may make money by generating leads and using the Direct Marketing Method.
How does Osmose Technology generate revenue?
Osmose technology affiliates make money by driving visitors to Osmose retail websites and Osmose applications through their Affiliate Marketing Program.
Osmose Technology primarily focuses on two key applications.
Website for shopping
Application for Gaming
Osmose Technologies profits from its platforms primarily because
Displaying advertising on their Gaming App
By creating an online marketplace for the sale of commodities.
The Osmose technology affiliate program focuses on driving traffic to their Shopping website by generating leads and affiliates.
Does Osmose Utilities pay per diem?
Cosmoses Technologies is a firm that builds and maintains water and wastewater systems. One of the most often asked questions regarding Cosmose is if they pay per diem. Unfortunately, the answer to that question is no. Cosmos does not presently provide employees with a per diem payment option. They are, however, constantly searching for ways to improve their services and may consider adding a per diem payment option in the future.
What is the Osmose Technology Income Plan?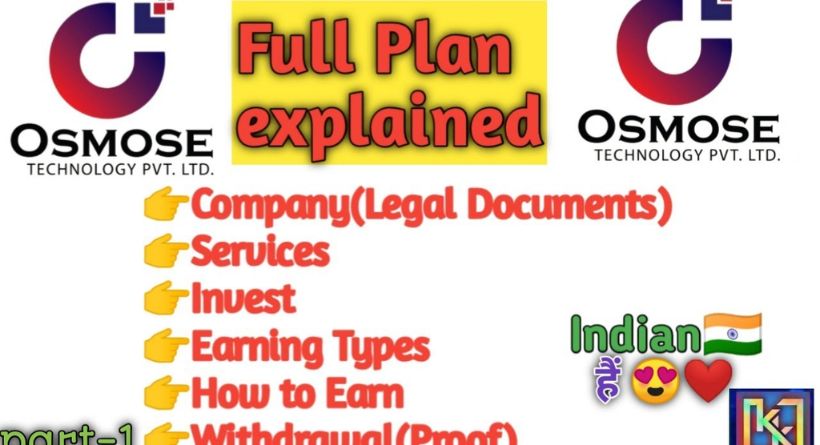 Osmose Registration Pvt Limited accepts the following payment methods:
Daily Income
To become a member of Osmose Technologies, you must spend 1180 rupees. The company's daily income will not be visible just for the following four months.
You must install and utilize one of the Osmose Technologies applications for some time before receiving rupee coupons. Lastly, you may use them to purchase online through the company's webpage.
Keep in mind that at Rs 1180, your subscription is only active for four months, after which you will be requested to pay again.
Promotion Offer Income
Osmose Technologies delivers additional offerings to its subscribers as a result of promotional offer money. Yet, several Terms and Conditions rules were used to achieve these incentives and rewards. You will find them listed below:
If a person registers 100 new members in a month, the firm will give them an Android phone.
A million rupees will be awarded to a member who recruits 1,000 active members in two months.
The firm will pay a member 10 million rupees if he attracts more than 10,000 individuals to the website. This is one of the most important honors for the firm, and winning it is quite tough for new members.
If a member recruits 100,000 active members in four months, they will be eligible to win a Mercedes automobile and a one-bedroom apartment. It would be difficult to add this many people to the platform, both old and new.
Referral Income
Osmose Technologies pays you between 1 and 7 rupees for referring a new user to their website. The referral Income level raises this payout. The top tiers have the most income.
How to join the Osmose Technology Affiliate Program?
The next section describes in detail how to get started with Osmose Affiliate marketing.
To begin, you must first register with Osmose Technologies and create an account.
You may join Osmose for free, but to become an affiliate of Osmose Technologies, you must purchase a membership for Rs.1180 every three months.
After you subscribe to Osmose Technologies, you will be asked to enter your bank details and documentation for successful and secure bank transactions.
Together with your membership, Osmose delivers a voucher worth Rs.1200 every three months for shopping on their website, as well as daily earnings of Rs.20 for using the PikFlick app.
You may withdraw funds from your bank account once a minimum of 500 Rupees has been deposited to your account.
Even if you do not add any affiliates, you will receive Rs. 20 from their supporting apps.
The major reason for joining this firm is that they received an affiliate commission from that link, and we have no proof that this is true or not. Thus, before you join, please do your study and then join at your own risk. Before investing, please review all of the company's documents.
Is Osmose Technology real or fake?
Throughout this section, we will determine whether Osmose Technology is true or not. Follow the lines below to find out the solution.
Osmose Technologies is not yet listed as a fraud. There is no evidence on the internet that this firm is a fraud or scam. Nonetheless, some people feel the site is a hoax for the following reasons:
The website says in the About Us section that it is related to healthcare items, however, after researching the platform, we discovered that there are no healthcare products for sale on the website.
Moreover, Osmose Technologies Private Limited's reviews indicate that the website is a fraud and appears to be tied to apparel and other things.