US Prosecutors: BitMEX Co-Founder Arthur Hayes Deserves More Than a Year in Prison
Arthur Hayes should spend over 12 months in federal prison for failing to establish an anti-money laundering program at BitMEX, the prosecutors maintained.
The co-founder of the cryptocurrency exchange BitMEX, Arthur Hayes, should spend more time in jail than a year, according to US authorities, because his business broke anti-money laundering regulations. Since he admitted to violating the Bank Secrecy Act in February, it is anticipated that the court will sentence him to between six months and a year in federal prison.
Hayes Could Receive Longer Sentence
Arthur Hayes, the co-founder of BitMEX, is facing more prison time, according to the prosecution.
In February, Hayes and two other co-founders admitted to breaking the Bank Secrecy Act (BSA) of the United States. According to today's Bloomberg article, the judge in the case has received the federal prosecutors' recommended sentence.
Prosecutors agreed to a $10 million fine and six to twelve months in jail as part of Hayes' plea agreement at first. The decision to seek a longer term, according to those prosecutors, is justified by the need to set a stricter example for the rest of the Bitcoin business.
According to prosecutors, exchange operators would not comply with the law if they "think there are no serious ramifications for failing to comply with the law."
Hayes and his attorneys requested for probation last week on the grounds that he was not likely to commit a repeat offence and should not serve any jail time and had complete freedom of movement.
In February, Benjamin Delo and Samuel Reed, two of Hayes' co-founders, entered guilty pleas with Hayes. On June 15 and July 13, respectively, sentences are scheduled to be given.
One Year Is Not Enough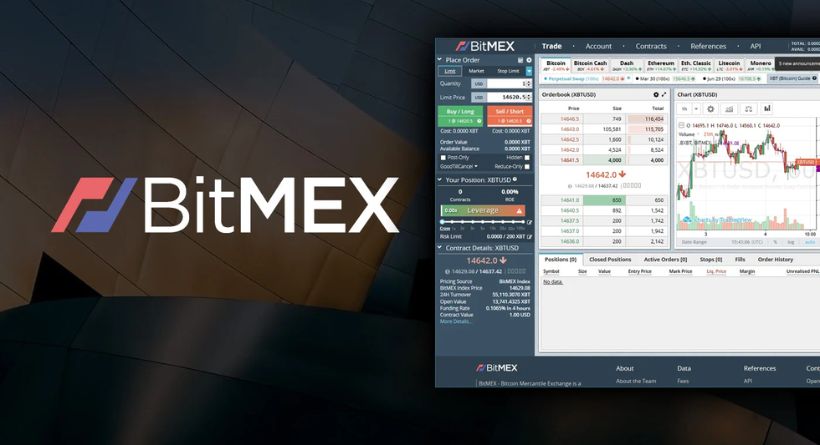 In October 2020, the Commodity Futures Trading Commission (CFTC) charged BitMEX's co-founders Arthur Hayes, Benjamin Delo, and Samuel Reed for failing to create and manage an anti-money laundering programme. This made news worldwide. The executives' conduct, according to the prosecution, transformed the trading floor into a "platform for money-laundering."
Following legal actions, BitMEX was fined $100 million and the Co-Founders were forced to resign.
Hayes entered a plea of guilty to the charges that were brought against him in February of this year, which may have resulted in a reduced jail term of six to twelve months. He also consented to pay a $10 million fine.
US authorities, however, believe that this sentence is not severe enough. They continued, saying that given the offences he committed, Hayes deserved to spend more time than a year in federal prison:
"There is little doubt that the cryptocurrency sector has closely followed this case. If bitcoin platform operators feel there are no significant consequences for breaking the law, compliance will not be possible".
Hayes' attorneys, on the other hand, requested that their client be permitted to travel freely overseas and not be able to view the jail cell from the inside. They suggested that this case will serve as a landmark for similar offences in the future and will aid the US authorities in identifying financial crimes involving cryptocurrency platforms.
Hayes should not go to prison, according to the Probation Office, which suggests two years of probation.
BitMEX Continues to Operate
Initially, BitMEX was charged with failing to put anti-money-laundering (AML) systems in place the previous year. In an agreement with the CFTC and Fin CEN, the exchange's firms paid $100 million in fines in August.
The exchange is still in use. With $983 million in 24-hour open interest, it ranks as the 16th largest cryptocurrency derivatives exchange.
One of the first Bitcoin derivatives exchanges, BitMEX was established in 2014 but has since been eclipsed in terms of popularity by other exchanges.
The author of this article held BTC, ETH, and other cryptocurrencies at the time it was written.
The Other Co-Founders Are Not Safe
For BitMEX's legal transgressions, Benjamin Delo and Samuel Reed were also hit with pecuniary fines. The CFTC mandated that they each pay $10 million in fines earlier this month.
Additionally, their court sentencing dates have been scheduled for June 15 (for Delo) and July 13 (for Reed), while it is still unclear if they will be given prison sentences, probation, or additional financial penalties.