US DOJ Charges Mining Capital Coin CEO for Allegedly Running a $62M Crypto Fraud
The CEO of Mining Capital Coin has been indicted for operating a crypto pyramid scheme that stole over $60 million from investors.
Luiz Capuci Jr., the CEO and co-founder of Mining Capital Coin (MCC), has been charged by the US Department of Justice (DOJ) with operating a $62 million fraud operation.
Mining Capital Coin CEO Allegedly Misled Investors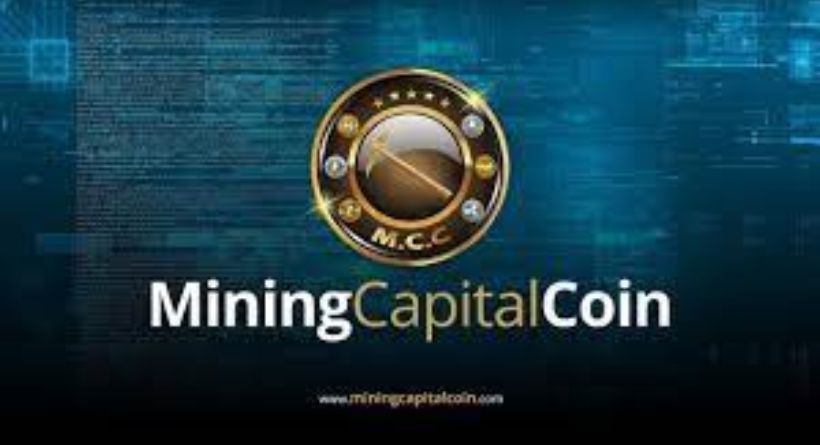 According to the DOJ, Investors were duped into believing that MCC's mining and investment programme had enormous profit-bearing potential by Capuci and other unknown members of his staff.
Capuci said that if investors bought the so-called "Mining Packages," the company could use its vast global network of industrial-sized mining equipment to earn massive profits and assured returns.
The money invested will supposedly be used to mine Capital Coin, the native cryptocurrency of MCC. Capuci said that the "largest cryptocurrency mining operation in the world" was supporting the coin. But instead of keeping his word, he resorted to funding his own personal cryptocurrency wallets with investor money instead.
However, as claimed in the indictment, Capuci ran a fraudulent investment scheme and moved customers' money to cryptocurrency wallets under his control rather than using it as promised to create new digital currencies.
The Same Old Lies
The DOJ contends that Capuci transferred investor cash to his own cryptocurrency wallets rather than using them as he had pledged to do to mine cryptocurrencies.
According to the SEC complaint, MCC made over $8 million from the sale of mining packages and $3.2 million in initiation fees. These profits were used to support an opulent lifestyle that included a boat, a luxury automobile collection, and real estate.
On Luxury Cars & Yachts
MCC met all the requirements for a pyramid scam. Capuci, 44, a promoter and affiliate from Port St. Lucie, Florida, looked for investors. He offered the promoters costly gifts like Apple watches, iPads, and expensive cars in return.
Assistant Attorney General Kenneth A. Polite, Jr. of the Criminal Division of the Justice Department stated in a news release:
"The department is committed to following the money — whether real or digital — to expose criminal schemes, hold these fraudsters accountable, and protect investors."
Up to 45 Years in Prison
The latest accusations against Capuci include conspiring to conduct wire fraud, securities fraud, and international money laundering. Capuci may get a maximum sentence of 45 years in jail if he is proven guilty on all of these accusations.
Anthony Salisbury, Special Agent in Charge for HSI Miami, commented on the most recent charge, saying, "This case should serve as a caution to any anyone who attempt to criminally profit on the apparent ambiguity of the burgeoning crypto market to take advantage of unsuspecting investors."
The US Justice Department has already indicted a founding member of a shady cryptocurrency scam. The DOJ accused the proprietor of Block Bits Fund last month for deceiving investors into giving money to a phoney arbitrage auto trader, According to Play N Watch, the DOJ has filed charges against the proprietor of Block Bits Fund for deceiving investors into handing over almost $1 million to a phoney arbitrage auto trader.
'Advanced Crypto Trading Bots' To Dupe Investors
In order to "create an upgraded version of Trading Bots that was tested using never-before-used technology," MCC, according to Capuci, teamed up with top software professionals in Asia, Russia, and the US.
The SEC filed fraud allegations against MCC, co-founder Emerson Pires, Capuci, and two of Capuci's businesses, Bit chain Exchanges and CPTLCoin Corp., on the same day that the DOJ unveiled its indictment.
Capuci was charged by the DOJ with conspiring to commit wire fraud, securities fraud, and global money laundering.