iPad note-taking apps every student and professional should try
For many students and professionals, the iPad has emerged as the go-to device for taking notes. You can even take notes on your iPhone or Mac using several of the note-taking applications available today. Let's look at a few well-known note-taking applications to discover which one suits you. Remember that these apps are compatible with all of the current iPad devices.
Microsoft OneNote
My previous list of the top five student applications I use includes Microsoft OneNote. Students that utilize both Apple and non-Apple devices will benefit greatly from it. OneNote is a part of the Microsoft Office subscription that many colleges, institutions, and corporations offer for free. You won't have to pay more, in contrast to some of the other applications.
You can quickly make notebooks for each lesson within the programme. With your Outlook account, you may also divide the notebook into several tabs, add pictures, alter Documents, and include meeting notes. OneNote is also just as straightforward on Mac if you want to take notes on a computer.
Evernote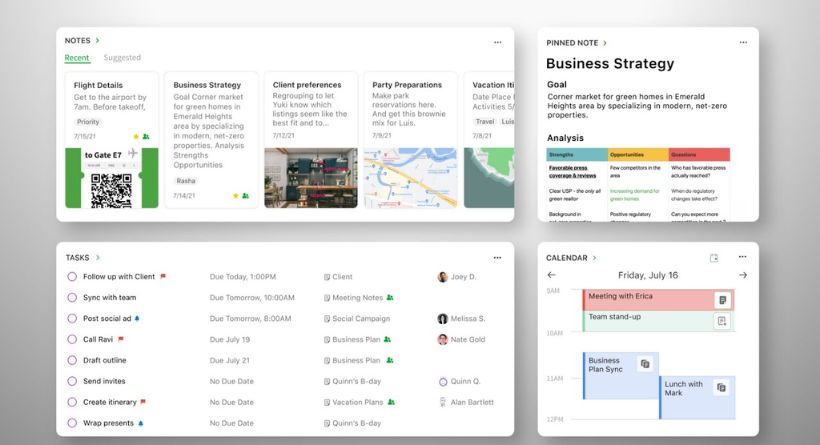 Evernote Personal costs $7.99 per month, while Evernote Professional costs $9.99 per month. Both subscription plans are available for the app. It's wise to conduct some investigation before deciding which plan best meets your requirements.
The features of the subscription plans are mostly absent from the free version of Evernote, which is somewhat simplistic. But, because the Professional membership links the app with Google Calendar, Slack, Salesforce, Microsoft Teams, and other services, it may be very useful for businesses. Also, the account can have several users, enabling staff to work together on projects and monitor progress. The ability for users to add widgets and export their notes as PDFs is also incredibly cool.
GoodNotes 5
On my iPad, I'm now using the GoodNotes 5 software for taking notes. It accurately mimics the sensation of using a regular pen and paper, unlike some other applications. You can convert your handwriting to text, which is a feature that many people like about Google Docs and Apple Notes. Also, you may make flashcards, adjust your handwriting, select from a choice of paper styles, and search inside your notes.
GoodNotes gives away three notebooks without charge. Once you've used them all up, you'll have to pay a one-time cost of $7.99 to receive an infinite number of notebooks.
Notability
Users with free accounts have very little notability, so if you don't want to invest money, this isn't the app for you. Yet its numerous themes, stickers, and yearly planning features are what make people adore it. Also, it offers a function called Math Conversion to assist those of you who dislike arithmetic.
Create high-resolution, scalable graphics from handwritten formulae. Equations with colour coding will keep their original hues.
If you routinely doodle in your notes, you might like Notability. Users have even produced some stunning doodles with the programme. Although the app is free, most of the features need an $11.99 annual membership.
Apple Notes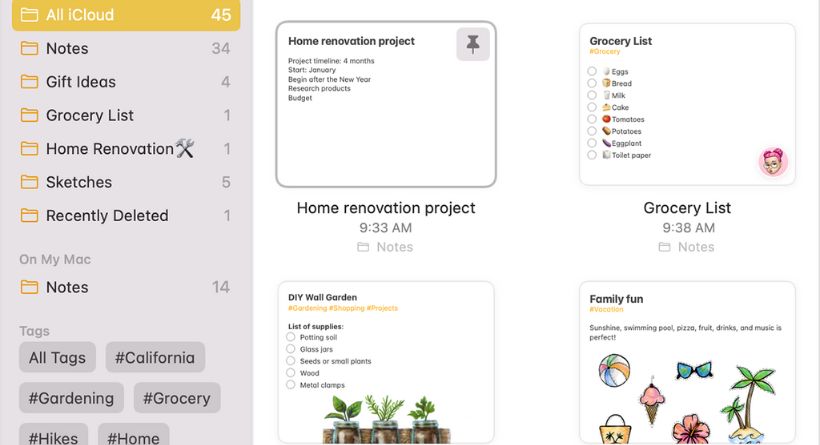 Every iPad, iPhone, or Mac will immediately download the free Apple Notes app. Not only can you keep track of your ideas, but it also syncs with Siri, your Apple Calendar, and Reminders, enables teamwork, lets you lock notes, and scans documents. This user-friendly software has so much content that it's ideal for any student or worker.
Best iPad note-taking accessories
You may improve your note-taking experience with the aid of accessories. Just make sure the item you're buying is compatible with your iPad model when making a purchase, though. Furthermore, keep in mind that purchasing any of these things used may save you a significant amount of money and frequently ship to you in brand-new condition.
For your iPad, the Paper screen protector simulates the sensation of paper.
The stylus pen for iPad is a good imitation of the Apple Pencil. Yet, the Apple Pencil is unbeatable if you are a dedicated note-taker (or iPad artist) (second gen).
IPad Magic Keyboard by Apple transforms your iPad into a laptop—sort of. You may switch between typing and writing using a keyboard.