Do Kwon Proposes Revival Plan for Terra Ecosystem
The co-founder has given up on restoring UST's peg and wishes to hard fork Terra to start anew.
Do Kwon, a co-founder of Terra, has revealed a revitalization strategy for the Terra community that would completely do away with the UST stablecoin. Instead, he advises validators to fork the chain, reset network ownership under a new token, and distribute it to appropriately recompense all harmed parties.
What happened to Terra?
The algorithmic stablecoin UST lost its dollar peg earlier this month and never recovered.
Smart contracts, not physical assets, control algorithmic stablecoins. The method in the UST scenario functions as an exchange between UST and LUNA, Terra's native coin.
Users may purchase the stablecoins at a discount and exchange them for $1 of LUNA once UST falls below its peg. Users can execute the reverse transaction if UST rises over its peg.
When UST's dollar peg weakened, the algorithm was shown to be ineffective, creating huge chances for arbitrage between UST and LUNA. As a result, investors lost around $40 billion on both LUNA and UST in terms of pricing.
LUNA has increased 14.10% over the last day, according to data from CoinMarketCap, and is now trading at $0.0001844.
From its all-time high of $119.18 set in April 2022, the month right before the crash, LUNA fell by 100%.
UST Has Failed, says Do Kwon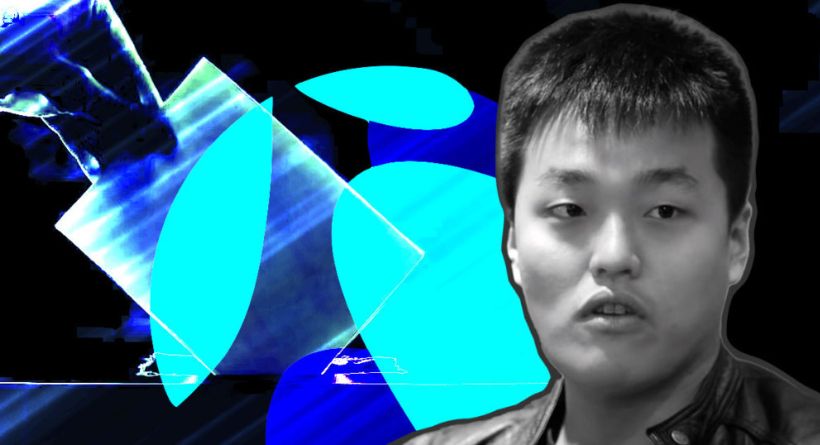 Kwon said in a forum post on Friday that Terra (LUNA) has been diluted to the point that its combined ecosystem with TerraUSD (UST) cannot be recreated, even if the peg for UST somehow stabilizes
LUNA was a governance token that supported UST's peg, and UST was formerly the third-largest stablecoin tied to the US dollar. This week, the value of each coin has decreased by 84% and 99%, respectively.
The co-founder asserts that UST can no longer function as the "decentralized money" they intended since the crash has so destroyed faith in it.
"Although UST has dominated Terra's development story for the past year, Kwon said that what is truly important to protect is the ecology and the community there".
Due to the nearly 6 trillion LUNA tokens now in circulation, the author suggests forking the chain and resetting network ownership to only 1 billion tokens.
Compensation for Affected Investors
The community is actively debating a proposal that aims to compensate investors with tokens equivalent to those lost during the tax burn activation.
Kim said that this payment would come from a reserve account set up for instances like these—rainy days.
The goal of last year's 1.2% tax burn activation was to decrease the overall supply of LUNC and raise its value.
They burn a sizable portion of their tokens, as is customary for projects, to raise demand and generate scarcity.
However, some investors ended up losing some of their shares as a result of a technological glitch.
Kim said that the code used to carry out this burn on the Columbus 5 had made a mistake and had run into some problems.
He has said that the plan is a means to guarantee that the Terra Classic community may continue to have faith in the undertaking.
Reactions to The Proposal
Many residents in the neighborhood supported the idea and praised the team for accepting responsibility for this incident.
Others, however, voiced worries about how the payout may affect the overall worth of LUNC.
Some claimed that this payment of more than $290 million in LUNC tokens might result in a decline in the token's value and the reserve amount.
The community's worries were allayed by Kim, who assured them that the reserve money will be refilled over time by a variety of methods, including staking and liquidity provision.
Additionally, he said that accounts with losses of fewer than 10 LUNC tokens could not be compensated with the tokens.
The Terra Classic crew is receiving accolades from the community for handling the problem in a responsible and open manner.
A decision on the idea is now being debated, and it is anticipated that one will be made shortly.
Public disclosure of more information on this idea will occur as soon as possible.