Apple Watch Series 8: Features, release date, body temperature sensor, deals, more
At Apple's September "Far Out" event, the Apple Watch Series 8 was unveiled. It has a new body temperature sensor, crash detection, and other improvements. As we summarise everything new about this Watch, read on.
History
After its first release in 2015, the Apple Watch swiftly rose to the top spot among wearables, with Q2 2015 sales of 4.2 million units. Apple designated the first Apple Watch as "Series 0" when it unveiled the Apple Watch Series 2 later that year, along with an upgraded processor for the "Series 1" and a brand-new "Series 2" Watch.
Many things changed when Apple unveiled the Apple Watch Series 3 in 2017. The firm began to view the Watch more as a fitness tool than a fashion accessory, even though it was offered in aluminium, stainless steel, and ceramic variants. This Watch included a processor that was 70% quicker than its forerunner, more RAM, and 16GB of LTE cellular connection.
A year later, Apple Watch Series 4 was introduced, with a significant redesign with a screen that was 30% larger in both versions and a 50% faster CPU than the Series 3 model. Series 4 included the fall detection function, ECG capability, and second-generation heart rate monitor. Speakers and microphones were reconfigured to be louder and more helpful.
The Apple Watch Series 5 was a significant improvement over the Series 4 in 2019. Apple included a built-in compass, an Always-On display with an energy-efficient LTOP OLED screen, quadrupled the capacity to 32GB, and brought back the Edition tier with a ceramic model and a brand-new titanium version.
Apple unveiled the Apple Watch Series 6 in 2020. Along with additional health sensors, this Watch had a new S6 processor that was up to 20% quicker than its predecessor, a brighter Always-On display, a blood oxygen app, and an always-on altimeter.
The Apple Watch Series 7 was launched in 2021 and features a bigger, more robust display with 41mm and 45mm variants. The Watch is more resistant to cracking than earlier generations, and it charges more quickly. It retains the titanium, stainless steel, and aluminium finishes and uses the same CPU as the Series 6 model.
The Apple Watch Series 8 was unveiled in 2022 and featured a new body-temperature sensor aimed at improving sleep quality and cycle monitoring. It only comes in aluminium and stainless steel finishes and has the same processor as the Series 6 model.
Wrist Temperature Sensing for Women's Health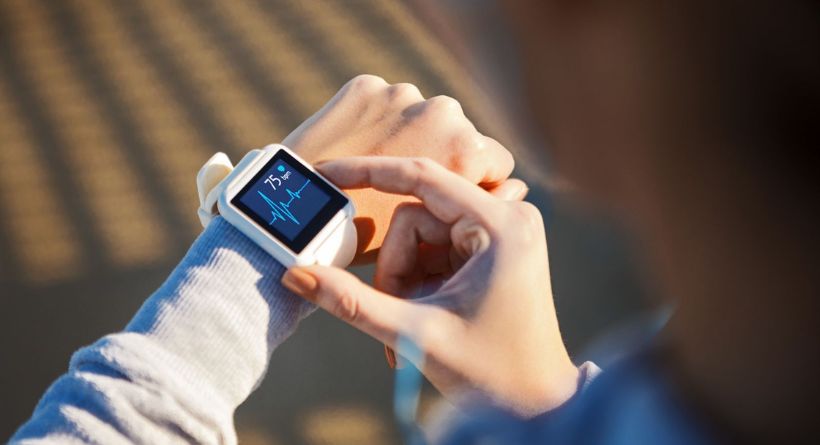 Many doctors see the menstrual cycle as a key symptom since it is a significant indicator of health. With the same privacy safeguards as other health data, Apple Watch Series 8 has unique new temperature temperature-sensing that provides women more info with motion about their health. 1
With two sensors, one on the back of the watch, closest to the skin, and one beneath the display, the Apple Watch Series 8 adopts a novel method of temperature monitoring that minimises bias from the surroundings.
Wrist temperature at night can be a reliable gauge of body temperature. Every five seconds, the sensors in the Apple Watch Series 8 take a sample of the wrist temperature while the user is sleeping and can detect variations as tiny as 0.1° C. Users of the Health app may view nightly changes in baseline temperature, which might be brought on by sickness, activity, or even jet lag. 2
The Apple Watch Series 8's new temperature-sensing features allow users to get estimations of their past ovulation. Family planning can benefit from knowing when ovulation has happened, and Apple Watch Series 8 makes this information simple and accessible by presenting these estimations in the Health app. Improved period forecasts are also made possible by temperature sensors.
All Cycle Tracking users will also now get notifications with iOS 16 and watchOS 9 if their logged cycle history indicates a potential deviation, such as irregular, infrequent, or lengthy periods and persistent spotting, which can be signs of underlying medical concerns.
Low Power Mode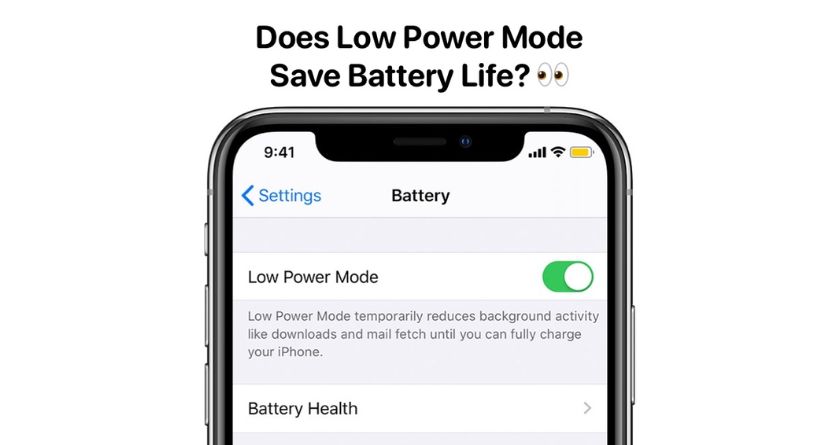 A new Low Power Mode can improve battery life for the Apple Watch Series 8 to up to 36 hours while an iPhone is available, allowing users to stay connected for even longer. 3 The Always-On Retina display, exercise autostart, heart health messages, and other functions are momentarily disabled or limited by this new mode.
Crash Detection
The Apple Watch Series 8 has a body temperature sensor in addition to two new motion sensors and a sensor-fusion algorithm that enables Crash Detection, which enables the Apple Watch to identify a serious auto accident.
After a 10-second countdown following the detection of a serious auto accident, Apple Watch will check in with the user and call emergency services if they are not responding. The user's device location will be shared with emergency contacts and emergency personnel.
Release date: When will Apple Watch Series 8 come out?
The Apple Watch Series 8 was unveiled during the "Far Out" event in September. It was accessible starting on September 16.
Price
The first Apple Watch Series 8 costs $399. As you can see here, the costs are the same as for the model from the previous year.